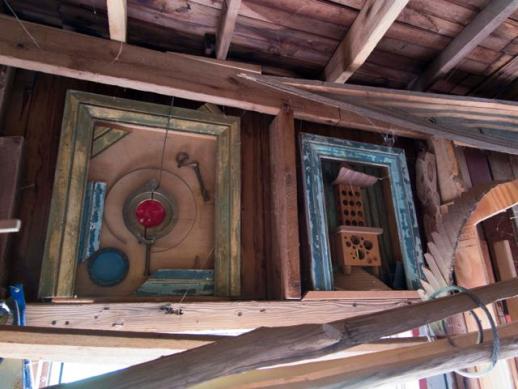 Shadowbox
Workshop : David Zimmerman
ARTIST STATEMENT
"As a boy, I would spend days in my dad's workshop making things. I learned the basics of woodworking in a commercial cabinet shop. Then I tried college; I tried truck driving; I went back to woodworking. While working with an architect I was intrigued by the notion of designing and engineering my own work. After years of learning and perfecting the craft, and the rules of traditional woodworking in hand, I've given myself the freedom to break them. Opening myself to be creative and pushing to the edge, I've found joy in my work – each vessel a play in light and shadow.
Warton Eshrick's work was inspirational to me and I was fascinated by Wendel Castles layered and laminated work. In 1980 I discovered a way to make wooden bowls with layered and laminated expanding concentric rings of wood, and I became obsessed with the process – still finding new ways to create with it. My design is not a mental process. It is not a planning process. My best work comes by surprise – it happens while I am making it. My wish is to communicate deeply in the non-verbal language which is beyond words." D.Zimmerman 2006
For sales inquiries, contact Lisa Clemens, Gallery Director - info@lyndengallery.com or call the Lynden Gallery at 717-367-9236.